What did you do with your Saturday? On November 9, Medina Delegates attended the NEOEA Representative Assembly in Painesville, Ohio. It was the 150th birthday of NEOEA, and things were rockin'!
The drum line at Thomas W. Harvey High School greeted us as we ate breakfast, and then we had a celebration in the auditorium.
We heard campaign speeches from candidates to the National Education Association Board of Directors. These Directors will be the liaison between the Ohio Education Association and the NEA. They work on policy and lobbying for laws that will benefit children and educators.
We voted for endorsement of those candidates for the elections to be held at the Ohio Education Association Representative Assembly.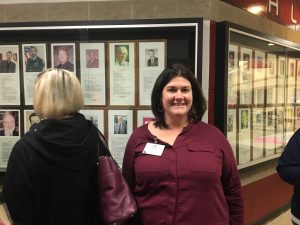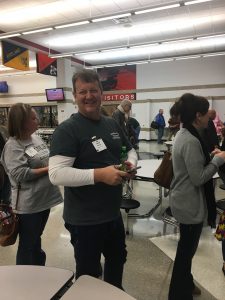 A big focus of the RA was the drive for the Fund for Children and Public Education. The FCPE is what funds any sort of political action on the part of the Ohio Education Association or the National Education Association. Our union dues do not contribute in any way to lobbying or candidate endorsement, so the FCPE is important as a means to advocate for children and educators through political action. Members can contribute to the FCPE in two ways:
Payroll deduction ($5.00 per paycheck can make a big difference!)
Periodic donations through Building Representatives or meetings
Jeff Wensing, Vice President of the Ohio Education Association, gave us four examples of how FCPE donations made a positive impact for students and educators:
Our lobbying has changed the requirements for RESA (Resident Educators Program), and we are continuing to pressure legislators to drop RESA requirements and replace them with funding for mentor programs.
Lobbying is currently in place to stop state takeovers of failing school districts. We can see the harm these takeovers cause just by looking at Lorain, Youngstown, and East Cleveland.
Our efforts have decreased state testing requirements, and we are pushing for further rollback in state testing.
We continue to fight for fair school funding.
Without your donations, we can't advocate for these causes and others that help us to educate children. Please see your building representatives to donate to FCPE.
Good news! Medina City Teachers Association has won the Five Star Award! This award is given to local unions that meet five of the following requirements:
Send a representative to both NEOEA Representative Assemblies
Send a representative to both OEA Representative Assemblies
Send a member to attend at least one NEOEA workshop other than NEOEA Day
Send a representative to at least half of the meetings of UniServ Council
Have at least 25% of its members contributing to the Ohio Fund for Children and Public Education
Submit an application for at least one award.
Congratulations to us!